At Firemen Clothing, we can embroider any logo on pretty much any garment. We are a family owned business since 1993, whose background has been clothing business for over 40 years. Every order is personally watched by the owners from inception of graphics to delivery. All work is done in house.

We have the ability to run multiple jobs at the same time no matter how big or small they are. We have no minimums so repeats or add-ons in small quantities are not a problem. Each machine is computerized so each piece is as accurate and consistent as the next. Each design, whether it is a simple nickname to a company logo, is "digitized" so that the machines can sew it out.
Digitization is a task that involves taking artwork generated from your computer and converting it into design that the embroidery machine will understand. Depending on your logo a setup charge maybe needed to convert it. This is a one-time fee and once you have paid for it, it is yours. We never use it for someone else. We do have in house thousands of stock designs that we can add text, in multiple fonts, for you at no charge.

Have a special request?

• Would you like our designs put onto your garments?
• Would you like more information about our embroidery service?
• Do you have a logo or design you would like to have embroideried?

For any other questions, just contact us at contact us at customerservice@firemenclothing.com for more information and quote.
We will always get the customer's approval of a sample sew-out of the embroidered design before applying it to our client's garments. After it's go ahead, our highly skilled staff can monitor the production and inspection for quality precision of the final product.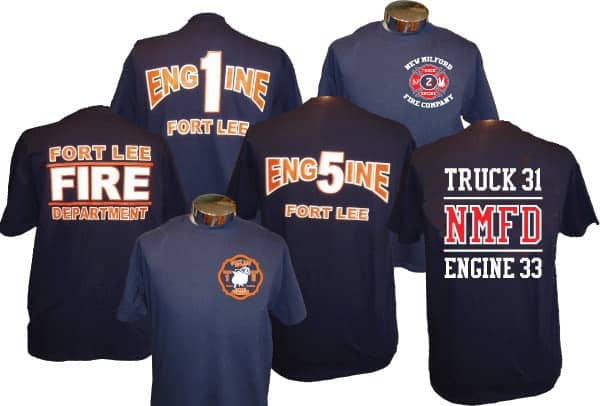 You can easily contact us here at Cozy for any questions or comments.
Phone: 1-888-347-3026
Physical Address:
Embroidery by Cozy
695 Passaic Ave
Nutley, NJ 07110